Open Until Filled
The Oregon Shakespeare Festival is seeking a dynamic and experienced Safety, Health, & Wellness Manager to support our 500 employees working in a wide variety of environments. The successful candidate for this position will develop and manage emergency preparedness plans; administer workers' compensation, injury/accident prevention, and return-to-work programs; ensure workers receive appropriate safety training; advise OSF management on risks and legal compliance; administer campus security efforts; and develop and maintain safety manuals and safety-related policies and procedures. The candidate must have demonstrated experience communicating safety policies and procedures that reflect the values and practices of equity, diversity and inclusion that are at the core of OSF's mission.
Located in the beautiful Rogue Valley, the Tony Award-Winning Oregon Shakespeare Festival presents a season of eleven plays in repertory across three theatres, plus extensive educational offerings to students, teachers and all theatregoers between the months of February and October.
At OSF we believe that diverse ideas, cultures and traditions reflect the broad diversity of the nation and enrich our insights into the work we present on stage. We are committed to diversity in all areas of our work, including play selection, casting, marketing and public relation efforts, education programs, strategic recruitment of staff and volunteers, and the composition of the Board of Directors.
Annual salary will be between $45,000 and $55,000; final offer will be made based on experience. Benefits include medical, dental and vision insurance, life insurance, and a matching retirement program. Relocation expense funds and temporary housing may be available.
To apply for this position please send in a single e-mail a) cover letter addressing your qualifications for the position, b) résumé and c) three professional references (name and phone number) to humanresources@osfashland.org
Submission Requirement:
In order to be considered, you must include the following information in the subject line: Safety Manager: Your Last Name, Your First Name (Where you learned about this position). Example: Safety Manager: Capulet, Juliet (Art Jobs)
Click this link to view and apply for this job!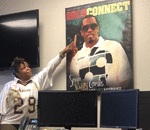 Posted By: Elynor Moss
Thursday, December 7th 2017 at 1:40PM
You can also
click here to view all posts by this author...