Fri Aug 9, 8:00 PM - Sun Aug 11, 6:00 PM
Atlanta, GA 30313
The goal of HBCU Summer Fest is to reach all age demographics targeting high school students, current HBCU students, and alums spread throughout the nation.
Event Details
HBCU Summer Fest is for those HBCU alums who can't wait until homecoming or parents who want their kids to experience the HBCU life without interfering with the school year. HBCU Summer Fest is a series of fundraising events for scholarships and programming under the Educate ME Foundation, Inc. The events are catered to aspiring students, current students, and alums of HBCUs to showcase the relevancy and importance of Historically Black Colleges and Universities.
Over the last four years, The Educate ME Foundation, INC has made it a constant effort to support Historically Black Colleges and Universities (HBCU). Through our HBCU College Tours and recruiting at HBCUs for aspiring educators, we believe these prestigious institutions are the cornerstone of educational opportunity for the Black community producing some of the top graduates in the world.
Ensuring that we can support more high school students through the college selection process, and to enroll at these universities, we want to provide scholarships to attend these institutions. Additionally, we want to continue to expose students through our tours and assist them once admitted as they matriculation through the university. This is only possible with support, which we will be hosting our second annual HBCU Summer Fest this July in Atlanta, GA to assist with our mission!
Tickets:
https://www.eventbrite.com/e/hbcu-summer-fest-2019-august-9th-11th-tickets-60722193716?aff=404area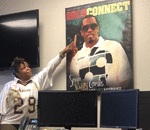 Posted By: Sister Elynor Moss
Friday, August 9th 2019 at 1:52PM
You can also
click here to view all posts by this author...