LOS ANGELES (AP) — Ruth E. Carter made history: The costume designer behind the "Black Panther" films became the first Black woman to win two Oscars.
Carter took home best costume design Sunday night at the 95th Academy Awards for the Marvel sequel "Black Panther: Wakanda Forever." Carter also won in 2018 for "Black Panther," which made her the first African American to win in the category.
In her acceptance speech, Carter thanked the film's director Ryan Coogler and asked if "Black Panther" star Chadwick Boseman could look after her mother, Mabel Carter, who she said died "this past week." Boseman died in 2020 of cancer at 43.
"This is for my mother. She was 101," Carter said. "This film prepared me for this moment. Chadwick, please take care of mom."
MULTI AWARD WINNING ENTERTAINMENT JOURNALIST TANISHA LAVERNE GRANT INTERVIEWS ACADEMY AWARD WINNING RUTH CARTER AT BOYS AND GIRLS CLUB GALA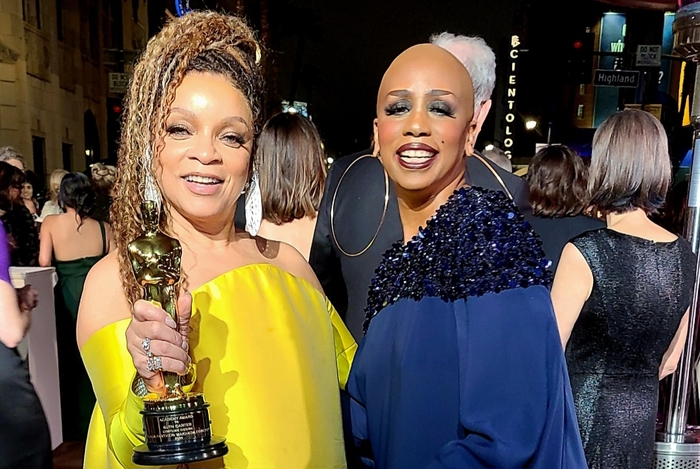 Posted By: Tanisha Grant
Monday, March 20th 2023 at 10:49PM
You can also
click here to view all posts by this author...