The University of Northern Iowa's Department of Languages and Literatures seeks applications for tenure-track, Assistant Professor of TESOL/Applied Linguistics, beginning August 2019. Teaching responsibilities include courses in second language pedagogy, general linguistics, cultural aspects of language, sociolinguistics, and pedagogical English grammar for undergraduate and graduate TESOL students and practicums. Areas of research may include one or more of the following: second language acquisition and pedagogy, applied linguistics, ESL K-12 education, EFL education, and descriptive linguistics.
UNI has a bold vision that we will be a diverse and inclusive campus community that provides an engaged education empowering students to lead locally and globally. We seek faculty across disciplines, departments, and colleges to work together to build our national prominence in any of four distinct but interrelated areas of our vision and strategic plan: engaged learning, diversity and inclusion, sustainability, and community engagement. Successful candidates with background and interest in these areas will collaborate to advance our work, joining current faculty conducting teaching, scholarship, and service in these areas.
Earned doctorate (Ph.D. or Ed.D.) in TESOL, Second Language Education, Linguistics, Applied Linguistics or related field required by time of appointment.
The required qualifications include experience teaching ESL/EFL in a K-12 setting and/or pre-service second language teachers; knowledge of current TESOL/Foreign Language Pedagogies; use of technology-enhanced learning tools; and active research agenda in TESOL or Applied Linguistics. Additional requirements include demonstrated ability to teach full range of face-to-face and online courses in TESOL and applied linguistics. Evidence of an active research agenda and record of teaching in English.
Preference will be given to candidates demonstrating commitment to school/department service and community engagement; previous university-level teaching experience in education-related courses related to TESOL or applied linguistics; teacher licensure in K-12 core subjects and/or ESL; specialization in one or more of the following areas: sociolinguistics/pragmatics, language assessment, technology-integrated teaching and learning; teacher preparation; knowledge of assessment practices; experience working with diverse populations; and advanced speaking and writing proficiency and/or teaching experience in an additional language (in addition to English).
Applications received by June 18, 2019, will receive full consideration. To apply, visit
http://jobs.uni.edu/.
Inquiries may be sent to Elizabeth Zwanziger, search chair, at Elizabeth.Zwanziger@uni.edu or 319-273-2858. Pre-employment background checks required.
UNI actively seeks to enhance diversity and is an Equal Opportunity/Affirmative Action employer. The University encourages applications from persons of color, women, individuals living with disabilities, and protected veterans. All qualified applicants will receive consideration for employment without regard to age, color, creed, disability, gender identity, national origin, race, religion, s*x, s*xual orientation, protected veteran status, or any other basis protected by federal and/or state law.
The University is a tobacco-free campus.
Click this link to view and apply for this job!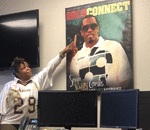 Posted By: Elynor Moss
Thursday, June 6th 2019 at 1:04PM
You can also
click here to view all posts by this author...