Program Manager 2 - 86669
Organization: BU-Bldg Technology Urban Systems
Berkeley Lab's Building Technology & Urban Systems Division (https://buildings.lbl.gov/) has an opening for a Program Manager. The Program Manager 2 will manage and conduct research in support of several Building Technology Department projects within the Electronics, Lighting and Networks Group (https://eta.lbl.gov/about-us/organization/groups/eln), and the Windows and Daylighting Group (https://windows.lbl.gov/). Research represents a diverse portfolio of DOE and California Energy Commission. This position coordinates the planning and implementation of several moderately complex research projects that analyze the potential for energy-efficient and grid-responsive technologies in commercial and residential buildings.
What You Will Do:
• Plan, track, verify and document program deliverables, milestones, accomplishments for multi-year project data.
• Prepare budgets and staff effort tracking spreadsheets and forecast future staffing needs.
• Prepare and coordinate program scheduling working directly with Principal Investigators (PIs) and staff.
• Manage change management for unanticipated changes in work scope, schedule and budget.
• Develop and manage weekly/monthly program status updates report and presentations for Principal Investigators for internal and external stakeholders.
• Work with PIs to communicate goals, progress, and accomplishments to key internal and external stakeholders.
• Support technical tasks for scopes of work with moderate scale and complexity.
• Work with PIs to establish and manage subcontracts including scope, budget, contracting, and tracking. Interact with other institutions to develop reporting and subcontract arrangements, as needed.
• Interface with agency program managers, external customers, collaborative partners and other program representatives.
Additional Responsibilities as needed:
• Provide business and program development support to Principal Investigators and other staff.
• Assist with proposal development including communication with sponsors, budget negotiation, coordination of tasks, and working directly with Principal Investigators to develop proposal materials, scopes of work, and other proposal materials.
• Assist with developing new funding ideas.
• Data analysis to inform program management.
• Support development of academic journal papers based upon project research.
• Support development of conferences materials.
• Attend conferences and meetings, as needed.
The posting shall remain open until the position is filled, however for full consideration, please apply by close of business on June 5, 2019.
Notes:
• This is a full time career appointment.
• Full-time, M-F, exempt (monthly paid) from overtime pay.
• This position may be subject to a background check. Any convictions will be evaluated to determine if they directly relate to the responsibilities and requirements of the position. Having a conviction history will not automatically disqualify an applicant from being considered for employment.
• Work will be primarily performed at: Lawrence Berkeley National Lab, 1 Cyclotron Road, Berkeley, CA.
How To Apply
Apply directly online at
http://50.73.55.13/counter.php?id=162821
and follow the on-line instructions to complete the application process.
Berkeley Lab (LBNL,
http://www.lbl.gov/)
addresses the world's most urgent scientific challenges by advancing sustainable energy, protecting human health, creating new materials, and revealing the origin and fate of the universe. Founded in 1931, Berkeley Lab's scientific expertise has been recognized with 13 Nobel prizes. The University of California manages Berkeley Lab for the U.S. Department of Energy's Office of Science.
Equal Employment Opportunity: Berkeley Lab is an Equal Opportunity/Affirmative Action Employer. All qualified applicants will receive consideration for employment without regard to race, color, religion, s*x, s*xual orientation, gender identity, national origin, disability, age, or protected veteran status. Berkeley Lab is in compliance with the Pay Transparency Nondiscrimination Provision under 41 CFR 60-1.4 (https://www.dol.gov/ofccp/PayTransparencyNondiscrimination.html). Click here (http://www.dol.gov/ofccp/regs/compliance/posters/pdf/eeopost.pdf) to view the poster: "Equal Employment Opportunity is the Law".
Click this link to view and apply for this job!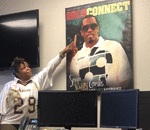 Posted By: Elynor Moss
Monday, June 10th 2019 at 2:42PM
You can also
click here to view all posts by this author...