VICE PROVOST
Southeast Missouri State University, a dynamic and competitive regional public comprehensive institution located in Cape Girardeau, Missouri, invites nominations and applications for the position of Vice Provost. The new Vice Provost is to assume office in September 2019, or as soon thereafter as is possible.
Founded in 1873 as a teacherfs college, Southeast Missouri State University has grown into a comprehensive Masterfs level university that provides student]centered education, with a foundation of liberal arts and sciences, experiential and service-learning opportunities, cutting-edge technology, and exceptional instruction that prepares students for civic responsibility and professional careers.
Named among U.S. Newsf Best Regional Universities in the Midwest, Southeast Missouri State University has been accredited by the Higher Learning Commission since 1915 and its academic programs hold over 30 individual-program-specific accreditations and certifications. With a total undergraduate and graduate student enrollment of approximately 11,000 Southeast prides itself on offering more than 145 Undergraduate Majors, 100+ Undergraduate Certificates and Minors; and 75+ Graduate Programs. Southeast is also one of five regional institutions in Missouri that participates in a state-wide collaborative with the University of Missouri to offer a Doctorate of Education in Education Leadership (EdD). Over the last ten years, Southeast has made significant capital improvements along with continuing development and implementation of academic programs that positions the University as a leader in serving the region and nation.
Reporting to the Provost, the Vice Provost will develop strategic and innovative partnerships with and among vice presidents and their divisions, deans and their colleges, faculty, students, staff, and committees. The candidate will serve as a member of, or the Provostfs liaison to, multiple standing committees. In addition, the role has an important, external-facing component in that the Vice Provost is the liaison for the Higher Learning Commission and the Missouri Department of Higher Education. The Vice Provost will oversee several critical areas in academic affairs that impact student success, experiential and innovative learning, undergraduate research and scholarship, and online programs. The Vice Provost will serve and represent the Provost in his absence.
Click this link to view and apply for this job!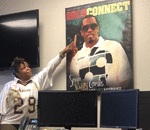 Posted By: Elly Moss
Friday, June 14th 2019 at 2:28PM
You can also
click here to view all posts by this author...