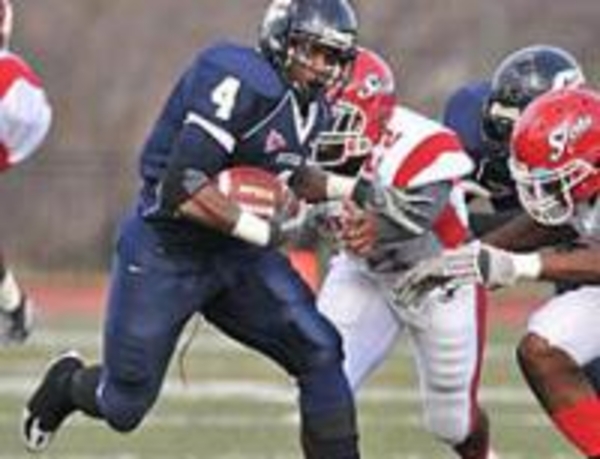 Changing Football at HBCUs
Despite recruiting hurdles, football programs at Historically Black Colleges and Universities are gaining respect in the NFL.
(This was sourced from Black College Wire and originally appeared on The Hilltop)
Forty years ago, during segregation, historically black colleges and universities consistently produced high-quality, elite athletes.
But today, although blacks dominate the NFL, few of them come from HBCUs.
Before the birth of integration, HBCUs were the only place that blacks could go, so the majority of football talent representing the NFL came from HBCUs.
The doors of white institutions opened for black athletes after the famous game between USC and the all-white University of Alabama, when USC's Sam Cunningham had a notable performance against Alabama and convinced Coach Bear Bryant to integrate Southern football.
This major change created many opportunities for blacks, while simultaneously diluting a lot of talent from the underfunded HBCUs.
According to ESPN.com, between 1967 and 1976, NFL teams selected 443 players from HBCU's. During the next 20 years, 291 players from black schools were drafted. Only 11 HBCU players were drafted in the first three rounds in the past 10 drafts.
Once segregation was lifted, black players from the South instantly became attracted to the bigger schools which included better facilities, enhanced resources and more exposure; "the lights, the glitter and the limelight," said Terry Sims, Howard University's assistant coach and recruiting coordinator.
What has hurt HBCU's in recruiting is the lack of premier athletic facilities, which has in part been one of the most noticeable funding disparities greatly affecting their football programs.
"The battle is the limitation of money; money makes things attractive, and there are only so many things you can bring to the table," said Floyd A. Keith, Director of Black Coaches & Administrators at Howard.
When athletes are in search of colleges, they often look for the schools where they have a better chance of improving their athletic skills.
This ultimately plays a huge factor in selecting a larger school where more money is put into the facilities.
"You can come here and then go to the University of Maryland. They have practice fields, so they don't get on their game field until game day," said Dexter Harris, Howard University's Associate Athletic Director. "There's definitely a difference in facilities."
Athletes also hold dreams of going to schools that will allow them to get the maximum exposure, essentially increasing their chances of being drafted by NFL teams.
The bigger schools, such as USC, CAL or the University of Florida are able to give athletes more exposure nationally. USC's stadium capacity is 68,000, with Cal at 71,799 and the University of Florida's stadium holding 88,548.
On the other hand, HBCU's such as Howard have a stadium capacity of 7,086 and only had one televised game in the 2008 season.
"We want to go to the best place possible so we can get seen from fans on television and professional teams, and if you look on television today, you rarely see any of the HBCUs because they don't get the publicity," said James Meeks, former Fresno State football player.
While Meeks would have considered going to a HBCU had he been recruited, it never crossed the mind of Cal football player Jesse Brooks.
"Once I got into high school, I focused on getting recruited because the NFL is my goal, and I never thought that an HBCU would create a better chance for me to get drafted," Brooks said.
The question remains: will HBCU coaches try and recruit an elite player or go for the player who they are certain they can recruit?
When you talk about the differences in HBCUs and big Division 1 schools, all you have to say is recruiting, in bold face capital letters,recruiting," Harris said.
When Keith coached the Howard University football team in 1979, he found it difficult to recruit elite athletes, and eventually lost the recruiting battle.
"Confronting student-athletes was not easy because if you measure a school monetarily, it's hard for an HBCU to beat the Division 1 institution," Keith said.
"In order for someone to make that decision that we hope for, they have to look at the school for all that it's got, they have to look at the non- material things."
Like Keith, Sims who has been a football coach for 14 years at various levels also finds it difficult to recruit top players, but he always makes the attempt to enlist them all.
"I recruit all of them because you get bounce backs," said Sims. "You get those kids that will go to big schools and end up transferring and that is how you keep those relationships with those kids."
In spite of the obstacles that HBCU athletic programs have experienced, many great players such as Jerry Rice, Steve McNair, Michael Strahan, Aeneas William and Shannon Sharpe have come out of HBCUs.
Howard University's potential NFL player Endor Cooper (pictured above) who had the interest of bigger schools coming out of high school, is pleased with his decision to play at Howard.
He was drawn to other things that Howard had to offer and was excited to experience a HBCU.
"I do not regret my decision of attending Howard. I hope to follow in the footsteps of former Bison Geoffrey Pope (pictured right) who played for the Super Bowl Champions, New York Giants," said Cooper.
Once players get to the HBCUs, because of their disadvantages, the dream of playing in a NFL stadium becomes harder to imagine.
"I think sometimes there are athletes from HBCUs who are overlooked, because it is definitely proven that we can play at that level," said Harris.
Sims noted that an NFL team will take a backup from a larger school before they'll take a player who started at an HBCU because of the competitive difference
According to NCAAFootball.com, out of the 235 teams with at least nine Inter-division games, some of the toughest schedule rankings include Hampton at number 113, Grambling at number 200, Jackson State at number 203 and Howard at number 221.
Thus, it is going to take money, a strong support system and the understanding of the importance of attending an HBCU in order to improve the athletic programs to attract players and NFL teams.
Keith, Sims and Harris all believe that if you are good enough, the NFL will find you, but they agree that it is going to take hard work to produce more elite athletes who will advance to the NFL.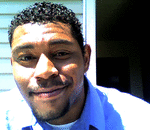 Posted By: Devon Marshall
Sunday, October 18th 2009 at 12:50PM
You can also
click here to view all posts by this author...