---------- Forwarded message ----------
From: Charlie Crist for US Senate
Date: Tue, Mar 23, 2010 at 12:00 PM
Subject: Governor Crist Statement On AG McCollum's Plan To Legally Challenge Provisions Of The Health Care Bill
FOR IMMEDIATE RELEASE
March 23, 2010
CONTACT:
Crist Communications
(850) 907-1218
News@CharlieCrist.com
Governor Crist Statement On AG McCollum's Plan To Legally Challenge Provisions Of The Health Care Bill
TALLAHASEE - The Charlie Crist for U.S. Senate campaign today released the following statement from Gov. Crist in support of Attorney General Bill McCollum's plan to legally challenge provisions of the government run health care bill that President Obama signed into law today:
"The Democrats refused to pass meaningful, bipartisan health care legislation with real solutions, and instead passed a bill that includes an extensive government overreach and intrusion into our citizens' personal freedoms.
"That is why I fully support Attorney General Bill McCollum's efforts to challenge the Constitutionality of a provision in the bill that mandates all Americans to purchase health insurance or face a fine.
"Any individual mandate of this kind from the federal government is unconstitutional, a direct attack on our essential personal liberties, and vastly increases the power of Washington bureaucrats that far exceeds the proper role of government.
"As I've stated before, once in the U.S. Senate, I will fight to repeal this government takeover of health care."
###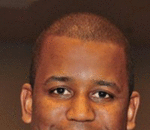 Posted By: Kendrick Meek
Thursday, August 26th 2010 at 2:41PM
You can also
click here to view all posts by this author...