www.seiu.org/2010/08/seiu-florida-applauds-kendrick-meek-as-a-working-class-hero.php
MIAMI - Tonight SEIU Florida members applauded the hard fought victory of U.S. Senate candidate Kendrick Meek and other champions for working families who won their primaries.
"Today, working people in Florida made a resounding statement by choosing Kendrick Meek as their nominee because we know that he is in touch with our every day challenges and he shares our values of hard work, family and community. Our members are fired up and ready to wake up in the morning to continue our campaign to help Kendrick get his message out and follow his Herculean accomplishment winning today's primary with another even greater victory in November," said SEIU Florida State Council President and Executive Vice President of 1199 SEIU Monica Russo following Congressman Kendrick Meek's primary election victory to become the Democratic nominee for the U.S. Senate.
"SEIU Florida was the first organization to endorse Kendrick Meek's bid for the U.S. Senate because of his consistent and unapologetic record of standing with working families, despite the political risks. Hundreds of our members engaged in grassroots efforts across the state to support Kendrick at phone banks, canvasses, worksite visits and rallies and thousands more made voluntary contributions to our Political Action Fund to ensure that Kendrick and other working families champions had the resources to wage successful campaigns versus well financed opponents," Russo said.
"Kendrick has been there for our families - from championing smaller class sizes to leading the fight for safe staffing in our nursing homes and hospitals," said Theo Webster, an event coordinator for the City of Orlando and Vice President for political strength for SEIU Florida Public Services Union. "He sponsored legislation helping homeowners avoid foreclosure, passed tough new Wall Street regulations, voted for the recovery act to turn our economy around and helped pass healthcare reform to fix a broken system."
Summary of SEIU Florida's efforts on behalf of the Kendrick Meek campaign:
* On February 16, 2009, SEIU Florida endorsed Meek.
* Over the course of the campaign more than 1,000 volunteers took action across the state.
* Distributed nearly 50,000 workplace flyers.
* Sent 200,000 independent expenditure mail pieces to 50,000 targeted households throughout Florida.
* Made 432,527 volunteer and independent expenditure phone calls to primary voters.
* Knocked on about 3,700 doors.
* Donated $100,000 to Florida Is Not For Sale and $5,000 to Kendrick Meek for Florida.
* Members led petition collection teams across the state to help Meek become the first U.S. Senate candidate to qualify for the ballot by petition.
* Rallied in support before debates and against billionaire candidate smearing Kendrick and his family.
* Participated in meetings in Washington to discuss healthcare and Wall Street reform legislation and town halls across the state as part of the campaign's summer bus tour.
* Meek joined members on the job across the state to discuss improving our healthcare safety net at Miami's Jackson Memorial Hospital, retirement security in Orlando, creating jobs in Fort Myers, strengthening Social Security in Palm Beach Gardens and resident care in West Palm Beach nursing homes. He also met with members in Venice, Brevard County, Jacksonville, Tampa and St. Petersburg.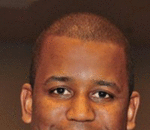 Posted By: Kendrick Meek
Thursday, August 26th 2010 at 3:55PM
You can also
click here to view all posts by this author...