blog.aflcio.org/2010/08/25/florida-labor-2010-voters-say-the-state-is-not-for-sale/
Elle Arlook, AFL-CIO Field Communications director for Florida, sends us this report.
"You can't buy OUR votes!" That's the message Florida voters delivered yesterday in primary elections. Or as Kendrick Meek put it in his acceptance speech:
Florida is NOT for sale!
The AFL-CIO-endorsed candidate for U.S. Senate, Meek, won with 57 percent of the votes, beating billionaire candidate Jeff Greene by 26 percent. The AFL-CIO-endorsed candidate for governor, Alex Sink, also won in a landslide victory with 77 percent of the vote.
Greene spent $26 million of his personal finances trying to defeat Meek, the state's true Democratic candidate. But the people of Florida demonstrated their votes were not for sale. Brothers and sisters in the labor movement joined together in solidarity to support candidates endorsed by the AFL-CIO for their commitment to issues that affect our working families. Working tirelessly across Florida, union members mobilized each other through hundreds of thousands of grassroots communications. We handed out fliers, made phone calls, visited union workplaces and sent mail to union households.
Our efforts did not go unnoticed by the candidates we supported. In his acceptance speech, Meek said:
There are friends that are a part of organized labor across the state that worked very, very hard. I want to thank them.
In addition to Meek and Sink, union-supported candidates won across the primaries. For Congress, Congressional District (CD) 11 candidate Kathy Castor won with 85 percent of the vote. CD 12 candidate Lori Edwards won with 75 percent of the vote. CD 44 candidate Diane Rowden took home 67 percent of the votes in addition to CD 60 candidate Russ Patterson who garnered 72 percent.
Among union-endorsed candidates this election season, we had a few of our own brothers and sisters running for office. Longshoremen (ILA) officer and member Luis Meurice ran for office in Congressional District 25, supported valiantly with tens of thousands of phone calls, fliers and door-to-door walks by the South Florida AFL-CIO. In the race for U.S. House District 9 was Phil Hindahl, Working America member and former Tampa area canvasser.
Says Florida AFL-CIO President Mike Williams:
These victories mark a great accomplishment for the labor movement. As the November elections approach, union families will fight to elect working family champions who will work to rebuild America. We showed yesterday that even though we face unprecedented pressures—a recovering economy that still has a huge jobs hole, a continuing corporate assault on workers and candidates that hide anti-worker agendas behind expensive ad campaigns—we can still fight for change through organization, communication and most importantly action.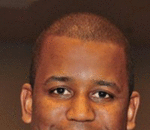 Posted By: Kendrick Meek
Thursday, August 26th 2010 at 3:59PM
You can also
click here to view all posts by this author...