Miami Gardens - Consolidating support among Democrats across Florida, Kendrick Meek announced today endorsements from Florida State Senators Dan Gelber and Dave Aronberg.
"I am proud to announce today the support of two outstanding state senators that just concluded a spirited race for the Democratic nomination for Attorney General," said Kendrick. "Dan and Dave are well-respected leaders in our Democratic community and proven fighters for the middle class. I'm honored to receive their endorsements, and look forward to working together with them to move Florida forward."
"I am proud to join thousands of Floridians in supporting and endorsing Kendrick Meek in his campaign for the U.S. Senate," said Senator Gelber, of Miami Beach. "Kendrick understands the tough times Floridians face and he will be a tireless advocate for all Floridians in the United State Senate. We share the same passion for strong public schools, protecting our seniors and a commitment to bring new opportunities to our communities. "
"Last Tuesday, Floridians chose a nominee for U.S. Senate who has a lifelong track record of Democratic values, and I am proud to call Kendrick Meek my choice for U.S. Senate," said Senator Dave Aronberg, of Palm Beach County. "Kendrick is the best candidate to fight the special interests, the best candidate to stand up for women's rights, the best candidate to protect our environment and hold BP accountable, and I am supporting the best man for Florida: Kendrick Meek."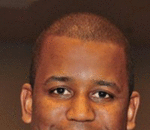 Posted By: Kendrick Meek
Friday, August 27th 2010 at 4:39PM
You can also
click here to view all posts by this author...