By Beth Reinhard, Miami Herald
http://www.tampabay.com/news/politics/elec...
His two opponents for the U.S. Senate wait to pounce on and exploit every inconsistency.
A longtime target of finger-to-the-wind accusations, Gov. Charlie Crist has engaged in an unusual amount of hedging, backpedaling and two-stepping since last week's primary crystallized his opposition in the U.S. Senate race.
What's more, he is refusing to join his chief rivals, Republican Marco Rubio and Democrat Kendrick Meek, on NBC's Meet the Press this Sunday.
"When it comes down to the governor, I think Florida voters are going to really pay close attention because you don't know where he stands on the issues," Meek said in Tallahassee on Monday.
Twice in the last three days, the Crist campaign has scrambled to put out statements clarifying his remarks on health care and same-s*x marriage. The Republican-turned-independent candidate has also given muddy answers on returning money to disgruntled donors and on which party he would caucus with if elected.
The difficulty in pinpointing Crist's positions reflects the unprecedented balancing act of an unaffiliated candidate trying to hold together a fragile coalition of Democratic, Republican and nonpartisan voters.
"I think it's a struggle not only for him, but for any major independent candidate," said Republican lobbyist Brian Ballard, a longtime Crist ally. "When these issues pop up, Republicans are generally on one side and Democrats are generally on the other, so it's hard to be down the middle."
Meantime, Rubio and Meek are carefully parsing his every word for inconsistencies and ambiguities. In a sign that the governor wants to avoid being double-teamed, Crist has accepted only one of a handful of debate invitations so far. Campaign spokesman Danny Kanner said Crist can't do this Sunday's debate because "he will be with Florida's working families talking about how we can create jobs and rebuild our economy, not sitting in a studio in Washington."
Crist's post-primary troubles began Friday, when he told an Orlando television station that he would have voted for the major health care overhaul passed by Congress, contradicting his previous opposition to the plan. Two hours later, his campaign issued a statement that said he "misspoke."
These kind of clarifications can damage a candidate's credibility in today's fast-paced, round-the-clock news cycle, when every nuance is recorded and scrutinized on the Internet.
Another one came Sunday, after Crist told CNN that he continued to favor a constitutional ban on same-s*x marriage but that he's a "live-and-let-live kind of guy." He said, "I think if partners want to have the opportunity to live together, I don't have a problem with that."
Later, his campaign put out a statement that said Crist was reaffirming his support for Florida's ban but that he does not favor adding a similar ban to the U.S. Constitution.
"I am fully supportive of civil unions and will continue to be as a United States senator, but believe marriage is a sacred institution between a man and a woman," the statement added.
Meek's campaign jumped on Crist's support for the state ban and argued that it could jeopardize civil unions. In other words, how could Crist back both? Proponents of the gay marriage ban, which voters approved in 2008, said it would not affect domestic partnerships, but the matter has not been tested in court.
Still another issue on which Crist is taking heat: refunding money to donors unhappy over his exit from the Republican Party four months ago. Crist recently made an exception to his no-refund policy when he heeded a request from ex-state party chairman Jim Greer, who is facing fraud charges.
Crist said Sunday on CNN: "We'll give it back to people who had asked for it." But then he hedged: "People gave money to a good cause, I'm going to spend it on a good cause and that's how I feel about it."
Still, the arm of the Republican Party that oversees Senate races said it wanted to take Crist up on his offer, however tentative.
"We look forward to getting our money back before you change your position again," sneered Rob Jesmer, executive director of the National Republican Senatorial Committee.
Jesmer referenced Crist's flip-flop on offshore oil drilling, which he seemed open to during the 2008 presidential campaign, when John McCain considered him as a running mate amid Republican cries of "Drill baby drill!'' But after the huge gulf oil spill, Crist called for a constitutional ban on coastal exploration.
"The governor believes in leadership, which means judging issues on the merits and the facts at the time," Kanner said. "While this may be a foreign concept to our two hyperpartisan opponents, Charlie Crist will always make decisions based on what's best for the people of Florida, not what's best for the extreme wing of any political party."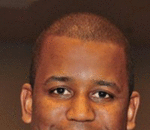 Posted By: Kendrick Meek
Tuesday, August 31st 2010 at 9:29AM
You can also
click here to view all posts by this author...