The Kendrick Meek campaign released its first radio ad in the general election campaign today.
The ad uses Governor Crist's own words to show he is a lifelong conservative Republican with the record to prove it. In the ad, Governor Crist himself explains his support for offshore oil drilling and touts his consistent opposition to a woman's right to choose.
The ad began running statewide this morning. You can listen to the ad here: meek.3cdn.net/cbdf746a9064a90d7e_plm6vafyv.mp3
The script of the ad reads below:
Kendrick Meek: I'm Kendrick Meek, candidate for Senate, and I approve this message.
Announcer: Home is where the heart is.And for Charlie Crist, home is with the GOP.
Governor Crist: I'm a Jeb Bush Republican.I was impressed at Governor Palin being picked.I watched her speech today. I was very impressed.John McCain was a great candidate, a dear friend.President Bush is a leader of courage and conviction.
Announcer: And Crist on the issues.
Governor Crist: I'm about as conservative as you can get.The facts are perfectly clear: I'm proud of my pro-life record.
Announcer: And Crist on offshore oil drilling.
Governor Crist: I think it's something we ought to explore.
Announcer: Now Charlie Crist is running for Senate as an independentWhile he still supports extending the Bush tax cuts for the wealthyDon't be fooled. If Charlie Crist gets to Washington, his heart will lead him right back where he belongs.
Governor Crist: I think it's important for people to understand who the real conservative is in this race. And it's Charlie Crist.
Announcer: Paid for by Kendrick Meek for Florida.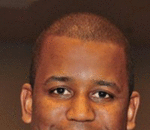 Posted By: Kendrick Meek
Wednesday, September 1st 2010 at 11:58AM
You can also
click here to view all posts by this author...