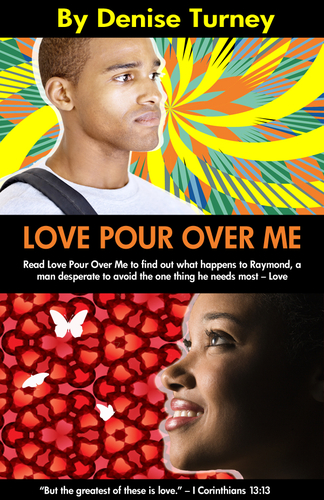 March 2012 Chistell Publishing (http://www.chistell.com) released Love Pour Over Me, written by Denise Turney. The book deals with a topic impacting millions of men, namely their struggles to connect and communicate with their fathers. It recounts a sonfs (Raymond Clarke) tumultuous, yet triumphant life experiences. A national track and field standout, the cradle of Raymondfs life is steeped in unpredictability. His father, Malcolm, struggles with alcoholism. His mother abandoned him when he was two years old, leaving him alone to fend for himself with a father who parents with an iron fist.
Raymondfs track and field successes, not only make him one of Americafs top middle-distance runners, they also earn him a scholarship to a prestigious university, where Raymond meets a motley sort of friends, some famous, some from other countries, each with an intriguing story of his own. But, just when Raymond thought he was free from his alcoholic father, he finds himself pulled into an unresolved murder.
Itfs time to take a penetrating look at what may be preventing some people from loving more deeply.
When asked why the book focuses on the rawness of a father/son relationship, Turney said, gItfs time to take a penetrating look at what may be preventing some men and women from loving more deeply. By showing the inner workings of a fictional father and son relationship, the need for readers to defend or conceal their own genuine, yet painful thoughts and feelings is lowered or removed. gThis,h Turney adds, gCan allow for understanding, deeper probing, discussion and healing.h
In Love Pour Over Me Raymondfs efforts to go unscathed by the pull and tug of human intimacy threaten to keep him from the one woman hefs ever truly loved, the woman he was born to love. gWefre not islands. Our experiences, from childhood up, impact our behavior, confidence and our ability to give and receive love, particularly intimacy,h Turney shares. Love Pour Over Me helps readers to take an honest look at this and other relationship truths.
Love Pour Over Me helps readers to take an honest look at their own relationship truths.
In discussing the steps to writing and publishing a book, Turney shared, gResearch and time are key ingredients in the makings of a successful book, a book that stays with readers long after they finish reading the last page. As with any artistic and/or business enterprise, you have to believe in what you are creating or developing. You also have to believe that the product and/or service you are creating or developing will improve or enrich lives.h
Turned continued, gIn regards to books, after a story has been researched, written, edited and published, you have to market the story. After all, how else are readers to know that the story exist? You, the writer and publisher, have to tell readers about the book. Create a quality product that you believe in and are passionate about and you can market your book with confidence. But thatfs not all,h Turney added, gPeople who read your book can also tell others about it, recommending that they purchase, read and enjoy the book too, with confidence. I sincerely believe it takes passion and putting your best effort in a product (book) to pull this off.h
Marketing tips that Turney shared, tips that can work for writers, publishers and other creative business leaders seeking to increase sales include:
¡Conducting Twitter chats
¡Developing and regularly updated blogs
¡Regularly posting product-focused information to Facebook
¡Finding book buyers at social media networks and connecting with them
¡Doing weekly or daily radio interviews
¡Scheduling television interviews
¡Distributing press releases to the grighth media outlets
¡Setting aside entire days to market and promote products/services
¡Working with pay-for-performance publicists to generate media buzz around products/services
¡Including product/service informationo in company newsletters, brochures, postcards, etc.
¡Continuing to brainstorm for countless ways to spread the word about products/services
Denise Turney and/or her work have appeared in magazines and newspapers such as Parade, Hawaiifs KaNuPePa, Emerge, Todayfs Black Woman, The Network Journal, The Bucks County Courier Times, MultiView and We The People. In addition to Love Pour Over Me, Turney has authored the books Portia, Love Has Many Faces, Spiral, Long Walk Up and Rosettafs Great Hope. Turney is also the founder of The Book Loverfs Haven and the talk show host of Off The Shelf radio.
Love Pour Over Me is available in e-book format at major online retailers like Amazon.com, iTunes, Google Reader Store, Barnes & Noble, Kobo, Ingram and
Ebookit.com.
Read more:
http://www.writemoneyinc.com/2012/03/21/love-is-a-necessary-part-of-relationship-life-and-business-success/#ixzz1q3yL6RLc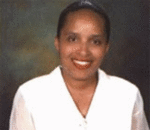 Posted By: Denise Turney
Saturday, March 24th 2012 at 3:39PM
You can also
click here to view all posts by this author...