Broward County Public Library teams up with Meet The Authors, Look Through My Eyes, and Alliance for Progress to present… 
The Literacy and Learning Fair
When: Saturday, August 12, 2017 11am to 3pm
Where: Broward South Regional Public Library
Address: 7300 Pines Boulevard, Pembroke Pines, Florida 33024
Admission & Parking: Free    
Food and beverages will be provided
Authors of various genres will be in attendance to discuss their latest book projects along with a presentation from Broward County Libraries, Broward County Summer Learning Program, and Broward Library WithOut Walls (WOW). We are also pleased to offer a unique middle of the day stargazing experience at noon as we get prepared to experience the Solar Eclipse.
Literacy improvement opportunities as well as the use of and access to learning technologies is an important mission of the Broward Library system. Our new Broward County Libraries Director, Kelvin Watson, highlighted this focus recently at an awards banquet where he was the guest of honor. This intersects with mission of Alliance for Progress & Meet The Authors, which is empowerment through reading and writing. This synergy has culminated in this event... The Literacy and Learning Fair.
Invited guests include Congressman Alcee Hastings, Broward County Mayor Barbara Sharief (confirmed), Broward County Commissioners Dale V. C. Holness (confirmed) and Beam Furr, Broward County Sheriff Scott J. Israel, Broward Property Appraiser Marty Kiar, School Board Member Dr. Rosalind Osgood (confirmed), School Board Member At-Large Robin Bartleman (confirmed) and a host of other vibrant members of our community with influence on literacy and learning environments.
Our confirmed authors are as follows:
t Blanche Ely and Boyd Anderson High School's own, Peri Similien, author of a fantasy novel with an amazing background story, "The Vestige: Peace No More"
t Dr. Peterson Francois of Lynn University and Keiser College author of "My Vivid Imagination Has Been Transformed into Reality"
t Kevin Dorival author of "7 Types of Queens, Kings Desire" a book designed to serve as a guide to creating powerful marriages & relationships through self-empowerment and self-love.
t Greg Collier author of a moving book of self-worth, self-realization, and self-actualization, "The Janitor's Son" which teaches us not to settle for what others would have us be  or our circumstances or history seem to dictate, but to strive for the best that we can be
t G.G. Linton, "Shoes on the Wrong Foot". Glynda Linton is a native of Florida. She currently lives and works in Florida doing dedicated, passionate work on behalf of the AFL-CIO.
Our confirmed artists are as follows:
t Artist L.K., Laura Knight, a graduate of South Plantation and Bethune Cookman (with a major in Finance) is obviously relevant in the discipline of the arts as well, judging by her work.    
EXHIBITS (Interactive)
Broward County Library WithOut Walls (WOW)
http://www.broward.org/Library/BCLWOW/Pages/Default.aspx
1) Children's storytelling & folklore 
http://anansistories.com
2) NEW "CREATION STATIONS" TO OPEN AT BROWARD COUNTY LIBRARIES State-of-the-art spaces let anyone be a creator, designer and innovator!
Creation Station Lab
http://www.broward.org/library/creationstation/Pages/Default.aspx
3) Stargazing: Learn about the importance of the night sky in prehistoric times and the techniques archaeologists use to unlock their ancient mysteries, 12 to 1PM
4) Summer Learning Program - Program Dates:  June 1 – August 20   The Broward County Library 2017 Summer Learning Program will help community members Build a Better World this summer as they build reading and learning skills. The program includes exciting activities at local branches and a reading program that offers fantastic prizes to participants that meet a variety of reading goals.
http://www.broward.org/Library/Summer/Pages/default.aspx
In addition, Ansel Davis, from Look Through My Eyes, a vision impaired advocacy and social engagement group will give a talk on the challenges faced by visually impaired customers of the library system as well as the unique gifts possessed by his team.  
This Summer 2017 edition of The Broward Literacy and Learning Fair promises to be a dynamic event, promoting the literary and artistic spirit and purposefully engaging the imagination of both kids and adults. 
Contact: Corey Shearer
Alliance for Progress
Meet The Authors
Look Through  My eyes
Phone: 954-825-1940
Email:coreyshearermcp@gmail.com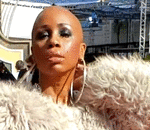 Posted By: Tanisha LaVerne Grant
Tuesday, August 8th 2017 at 11:48AM
You can also
click here to view all posts by this author...