Local "Pay It Forward" Internship application
Before you begin the application, it is critical you read the rules and guidelines. The official rules attached will help you answer the questions in the application.
When completing the internship application please provide the following information along with your application:
◾Essay
◾Photo of yourself
◾1-2 minute video
Coca-Cola UNITED'S 2018 Pay It Forward Local Internship Opportunity (1)
If you have read the "Official Rules," you may continue with completing the form.
Great! You're an undergraduate student and want to apply for Coca-Cola UNITED's Local Internship opportunity. Before continuing, please read the Official Rules to make sure you qualify
Answer questions sequentially. Questions will appear according to the answers given in compliance with the rules. Example: If you answer "No" to the question "Are you 18 years of age or older," you will not be presented with more questions as the rules require the applicant or nominator to be over the age of 18. Before continuing, you will need to read the Official Rules for this opportunity.
APPLY:
https://cocacolaunited.com/coca-cola-unite...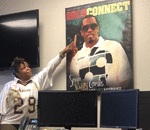 Posted By: Elynor Moss
Thursday, February 15th 2018 at 1:23PM
You can also
click here to view all posts by this author...