WORLD-RENOWNED, AWARD-WINNING AFRICA UMOJA TOUR PRESENTS THIRD TOUR IN THE UNITED STATES, CROSSING THE COUNTRY
SEPTEMBER 1ST – NOVEMBER 8TH 
USA TOUR 2018 FOR THE FALL HITS NEW ORLEANS, HOUSTON, WASHINGTON DC, MIAMI, BALTIMORE, AND ATLANTA
New Orleans, LA (August 21, 2018) – The award-winning AFRICA UMOJA – the world-renowned music and entertainment experience that has captivated audiences in over 50 countries – returns to the United States for its third USA Tour, running this Fall from September 1st through November 8th.  Direct from South Africa, sharing the story, songs, dance, arts and cultural heritage of South Africa in a two-hour whirl of dazzling choreography, vibrant costumes, and spirited performances, the Africa Umoja USA Tour 2018 is marking a centennial celebration of the beloved late South African leader Nelson Mandela's birthday, who would have turned 100 years old in July. 
Presented by the International Arts Foundation of New Orleans, the Africa Umoja USA Tour features over two months of shows that will display South Africa's history and cultural traditions, the passion and energy of its people, including tribal dances that go back hundreds of years, and a special tribute to Mandela.  Uniting a massive ensemble of dancers, singers, and performers from South Africa, Africa Umoja was created by Todd Twala and Thembi Nyandeni with their dream of helping underprivileged youth in South Africa and keeping their country's traditions alive.  Says Ernest Kelly, executive producer of the Africa Umoja USA Tour: "Africa Umoja is a world class theater experience, with tremendous cultural value. The music/songs, dance, drummers and musicians are inspiring and unifying, especially during this time in America, the message and spirit of Africa Umoja feels incredibly important."   
The International Arts Foundation also presents the 5,000 Kids initiative in conjunction with the USA Tour.  The 5,000 Kids initiative is an invitation for schools, corporation, churches and community based organizations as well as humanitarians to help the International Arts Foundation introduce and educate young people about the historical influences of South Africa, the legacy of Nelson Mandela, and South Africa's rich arts and culture.  They are soliciting contributions to purchase up to 5,000 tickets per market for elementary, middle, and high school aged students.  The donation process will be managed by Sherill Hadrick at sherill.hadrick@internationalartsfoundation.com.  In the spirit of unity, this is an opportunity to connect community with education and the performing arts.
 Africa Umoja has garnered awards from various countries and critical acclaim internationally, performed for royalty and political leaders, and toured Asia, Africa, Europe, South America, and the United States.  Tickets are available now, with the Africa Umoja USA Tour 2018 hitting New Orleans, LA; Houston, TX; Washington DC; Miami, FL; Baltimore, MD; and Atlanta, GA with multiple shows in each city.  Participating sponsors of the AFRICA UMOJA USA Tour 2018 include: South African Airways, International Arts Foundation, Department of Arts and Culture Republic of South Africa, and International Arts Solutions.  A don't-miss theater experience that will inspire the whole family, for more information and tickets, please visit:
http://www.africaumojausatour.com/
AFRICA UMOJA USA Tour Dates 2018:
September 1st – 9th – New Orleans, LA – Mahalia Jackson Theater
September 14th – 16th – Houston, TX – The Hobby Center for the Performing Arts
September 19th – 23rd – Washington, DC – Lisner Auditorium
September 26th – October 7th – Miami, FL – Miramar Cultural Arts Center
October 16th – 28th – Baltimore, MD – Hippodrome Theatre
October 30th – November 8th – Atlanta, GA – Porter Sanford III Performing Arts and Community Center  
About the AFRICA UMOJA Tour
AFRICA UMOJA: The Spirit of Togetherness is a two hour explosion of song and dance performed for Kings, Presidents and members of the public in over 50 countries worldwide. AFRICA UMOJA: The Spirit of Togetherness, tells the tale of South Africa, its people, and their song. It is easy to understand how AFRICA UMOJA packed theatres around the world over the years. This is musical theatre at its exhilarating best.
http://www.africaumojausatour.com/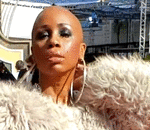 Posted By: Tanisha LaVerne Grant
Tuesday, August 21st 2018 at 11:07AM
You can also
click here to view all posts by this author...