Grammy Award winning Patti Labelle joins the cast of Greenleaf tonight on OWN!
About Greenleaf: The original drama series Greenleaf from award-winning writer/producer Craig Wright takes viewers into the unscrupulous world of the Greenleaf family and their sprawling Memphis megachurch, where scandalous secrets and lies are as numerous as the faithful. Born of the church, the Greenleaf family love and care for each other, but beneath the surface lies a den of iniquity—greed, adultery, sibling rivalry and conflicting values—that threatens to tear apart the very core of their faith that holds them together. About OWN: Oprah Winfrey Network is the first and only network named for, and inspired by, a single iconic leader. Oprah Winfrey's heart and creative instincts inform the brand -- and the magnetism of the channel. Winfrey provides leadership in programming and attracts superstar talent to join her in primetime, building a global community of like-minded viewers and leading that community to connect on social media and beyond. OWN is a singular destination on cable. Depth with edge. Heart. Star power. Connection. And endless possibilities. Discover OWN TV: Find OWN on your TV!:
http://bit.ly/1wJ0ugI
Our Fantastic Lineup:
http://bit.ly/1qMi2jE
Connect with OWN Online: Visit the OWN WEBSITE:
http://bit.ly/1qMi2jE
Like OWN on FACEBOOK:
http://on.fb.me/1AXYujp
Follow OWN on TWITTER:
http://bit.ly/1sJin8Y
Follow OWN on INSTAGRAM:
http://bit.ly/LnqzMz
Follow OWN on PINTEREST:
http://bit.ly/2dvfPeN
Check Out Greenleaf on iTunes:
http://bit.ly/28TKXn0
Find OWN on TV at
http://www.oprah.com/FindOWN
#OWNTV #Greenleaf #LynnWhitfield
SUBSCRIBE:
http://bit.ly/1vqD1PN
Download the Watch OWN App:
http://bit.ly/2hr1nX2
Download the OWN Bold Moves App:
http://bit.ly/2hglOIa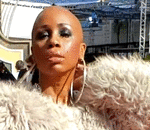 Posted By: Tanisha LaVerne Grant
Wednesday, September 12th 2018 at 11:00AM
You can also
click here to view all posts by this author...