Greetings,
My name is Dr. Wes Bellamy and I am the Founder and Executive Director of We Code, Too -- A local non profit organization that teaches African American and LatinX youth how to write Computer Code and Program. Our organization also works extensively with members of the Re-Entry community, and teaches returning members of society digital skills.
While We Code, Too does a lot of work to close the digital divide, we also have a vested interest in working to make Charlottesville a welcoming and inclusive city for all. For this reason, in conjunction with His Image Barbershop, NBC29, Redlight Management, Julian's Juicebox, and the Jefferson School African American Heritage Center, we are sponsoring the Inaugural #RunTheseStreets 4 Mile Walk/Run Event on Saturday June 29th in Charlottesville, Virginia.
The goal of this event is a simple one. Promote physical fitness within marginalized communities throughout the city. Watch us do it HERE
https://www.youtube.com/watch?v=8brG9XBZZJ0&feature=youtu.be
------------------------------------------
#RunTheseStreets 4 Miler Event
Come Join We Code, Too, and our community partners as we host our Inaugural #RunTheseStreets 4 Miler on Saturday June 29th at 8:00 AM in Charlottesville, VA!
The goal of the run is to encourage jogging, running, walking, and overall physical fitness within traditional African American communities and neighborhoods within the city. We are also looking to highlight the beauty of those same neighborhoods by running through the two traditional African American communities, the African American cemetery, four of the six public housing sites, several Black owned businesses, and beginning and ending the run at the first Black school in the city, the Jefferson School (Now known as the Jefferson School African American Heritage Center).
The run is open to all, and we hope to bring about awareness to these pillars in the community while also raising funds to continue to teach computer and digital skills to African American and LatinX youth at our summer academy, as well as Digital Skills to ex-offenders through our "Digital Skills" program at the Office of Aid and Restoration!
Can't Walk, Jog, or Run at the Event -- Become a Sponsor or Volunteer
We have a group of 30 young persons who are affiliated with our program and our community partners who are looking to participate in the event, but need a sponsor. We are also in need of 50 volunteers to serve as Marshals, assist with set up, pass out information, and help us ensure that we have a smooth event.
To sign up for the race, sponsor a participate, or donate to the cause — please click HERE.
https://runsignup.com/Race/VA/Charlottesville/RunTheseStreetsNewCville
To Volunteer to Help Out with the Race — Please Click HERE
https://docs.google.com/forms/d/e/1FAIpQLSc6pWCWcBD5U9FGZvxHm3Uj_SXkiBIOuNqyafJd2_7Iz0Gbmg/viewform
For all other questions or inquiries, please contact our Executive Director, Dr. Wes Bellamy at RunTheseStreetsCville or by phone at 434-327-7873.
Join us for a group Walk/Jog/Run (Check out some of our work by clicking (HERE)
https://www.youtube.com/watch?v=8brG9XBZZJ0&feature=youtu.be
We are on a mission to change the narrative of our city! We Run! We exercise! We care about our communities! .
So we are doing something about it.
Every Sunday, Monday, and Wednesday at 6:30 AM we are running through the city! .
Every Tuesday at 6:30 PM we are running through the city!
Every Friday at 9:30 PM we are running through the city!
This is OUR community! These are OUR streets! So we are running them.
#RunTheseStreets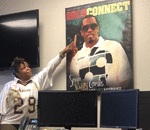 Posted By: Elynor Moss
Friday, June 28th 2019 at 9:44AM
You can also
click here to view all posts by this author...