The 35th Independent Spirit Awards took place Ssturday February 8th in Santa Monica, Ca and entertainment journalist and red carpet Tanisha LaVerne Grant was in place to celebrate the independent film space and this years nominees.
FULL RED CARPET COVERAGE  
Top honors at the 35th Film Independent Spirit Awards ceremony went to The Farewell, Uncut Gems, The Lighthouse, Marriage Story, Judy, Booksmart and See You Yesterday. Give Me Liberty, American Factory and Parasite also received awards at the ceremony, which was held this afternoon on the beach in Santa Monica. In addition to being the celebration that honors artist-driven films made with an economy of means by filmmakers whose films embody diversity, innovation and uniqueness of vision, the Spirit Awards is the primary fundraiser for Film Independent's year-round programs.   
This year's major winners were Uncut Gems, which won Best Director, Best Male Lead and Best Editing; The Farewell, which won Best Feature and Best Supporting Female; The Lighthouse, which won Best Supporting Male and Best Cinematography; Marriage Story which won the Robert Altman Award and Best Screenplay; Judy which won Best Female Lead; Booksmart which won Best First Feature; See You Yesterday which won Best First Screenplay; Give Me Liberty which won the John Cassavetes Award; American Factory which won Best Documentary; and Parasite which won Best International Film.  
The ceremony aired live today on IFC, streamed on @FilmIndependent and @IFC Twitter pages and an encore presentation of the show will be available to stream on February 9 on IFC Films Unlimited on Amazon Prime Video Channels and the AppleTV app; please check your local listings for times. Clips from the ceremony will be available on Film Independent's YouTube channel after the show.  
The 13th annual Robert Altman Award was given to one film's director, casting director and ensemble cast. Marriage Story director Noah Baumbach received this award, along with casting directors Douglas Aibel and Francine Maisler as well as cast members Alan Alda, Laura Dern, Adam Driver, Julie Hagerty, Scarlett Johansson, Ray Liotta, Azhy Robertson and Merritt Wever.  
The following is a complete list of the winners:  
Best Feature: 
The Farewell (A24)
Producers: Anita Gou, Daniele Melia, Andrew Miano, Peter Saraf, Marc Turtletaub, Lulu Wang, Chris Weitz, Jane Zheng  
Best Director: 
Benny Safdie & Josh Safdie, Uncut Gems (A24)  
Best Screenplay: 
Noah Baumbach, Marriage Story (Netflix)  
Best First Feature: 
Booksmart (Annapurna Pictures/United Artists Releasing)
Director: Olivia Wilde
Producers: Chelsea Barnard, David Distenfeld, Jessica Elbaum, Megan Ellison,
Katie Silberman  
Best First Screenplay:
Fredrica Bailey & Stefon Bristol, See You Yesterday (Netflix)  
John Cassavetes Award (For best feature made under $500,000): 
Give Me Liberty (Music Box Films)
Writer/Director/Producer: Kirill Mikhanovsky
Writer/Producer: Alice Austen
Producers: Val Abel, Wally Hall, Michael Manasseri, George Rush, Sergey Shtern  
Best Supporting Female: 
Zhao Shuzhen, The Farewell (A24)  
Best Supporting Male: 
Willem Dafoe, The Lighthouse (A24)  
Best Female Lead: 
Renée Zellweger, Judy (Roadside Attractions)  
Best Male Lead:
Adam Sandler, Uncut Gems (A24)  
Robert Altman Award: 
Marriage Story (Netflix)
Director: Noah Baumbach
Casting Directors: Douglas Aibel, Francine Maisler
Ensemble Cast: Alan Alda, Laura Dern, Adam Driver, Julie Hagerty, Scarlett Johansson, Ray Liotta, Azhy Robertson, Merritt Wever  
Best Cinematography: 
Jarin Blaschke, The Lighthouse (A24)  
Best Editing:
Ronald Bronstein & Benny Safdie, Uncut Gems (A24)  
Best International Film: 
Parasite (South Korea—Neon)
Director: Bong Joon-Ho  
Best Documentary: 
American Factory (Netflix)
Director/Producer: Steven Bognar & Julia Reichert
Producers: Julie Parker Benello, Jeff Reichert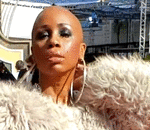 Posted By: Tanisha LaVerne Grant
Friday, February 14th 2020 at 3:06PM
You can also
click here to view all posts by this author...