10 Reasons to Live in San Marcos
1. Strong Local and Regional Economy
San Marcos enjoys a low unemployment rate and is one of the fastest growing cities in San Diego County. Its low crime rate and strong commitment to promote economic development also add to the community's value.
2. Excellent Transportation Network
Located along the SPRINTER commuter rail line with excellent bus service, San Marcos has a solid transportation network. The City is located along Highway 78 and has six interchanges along that route, with easy access to Interstates 5 and 15. Several airports are also close by, including Carlsbad/Palomar Airport (6 miles), San Diego Airport (35 miles) and Orange County Airport (60 miles).
3. Business Friendly
As North County's education hub, San Marcos has a rich pool of intellectual capital making it an ideal host to incubator programs and new businesses.
The City offers a diverse housing stock, an extensive network of parks and trails and easy access to outdoor and entertainment opportunities that have made the area a magnet for entrepreneurs building high-tech, medical and recreation-oriented companies
4. Central North County Location
San Marcos has an excellent urban (rural) interface setting with small town informality plus easy access to San Diego and southern Riverside and Orange County markets via Interstates 5 and 15.
5. Exceptional Educational Opportunities
As North County's educational hub, San Marcos is home to an award-winning school district, Palomar College and California State University San Marcos. Serving the largest student population in North County, easy commutes are also available to other nearby colleges/universities as well as several employee skills training opportunities.
6. Enviable Weather
It's hard to beat the mild, year-round climate that San Marcos enjoys.
An average of nine to 11 inches of rain falls annually and average summer temperature hover around 72 degrees.
7. Quality Parks, Recreation, and Cultural Programs
A master parks and trails program, exceptional community recreation programs, City/school district cooperative programs, access to lakes, beaches and cultural programs enhance the quality of life that residents enjoy in San Marcos.
8. Diversified Housing Market
Home to award-winning San Elijo Hills and other master planned communities, San Marcos is the leader in providing quality housing with a wide range of prices and designs.
9. Environmental Awareness
San Marcos takes environmental awareness to heart, and is working hard to preserve the San Marcos Creek, ridgelines and sensitive habitat. It actively participates in state, federal and regional conservation programs as well as progressive local air and water quality programs.
10. Quality Medical Care
Local and regional hospitals and clinics, community outreach programs, expanding private and community hospital facilities ensure that residents have quick and quality access to medical care.
Source:
https://www.san-marcos.net/about-us/10-rea...
Where is San Marcos:
https://www.csusm.edu/admissions/where-is-...
California State University, San Marcos Featured Dean Interview:
http://hbcuconnect.com/cgi-bin//blog.cgi?c...
Career opportunities at California State University, San Marcos
http://hbcuconnect.com/cgi-bin/jobs/search...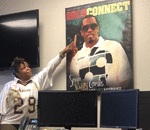 Posted By: Elynor Moss
Wednesday, February 19th 2020 at 2:11PM
You can also
click here to view all posts by this author...